Digital Pledge Agreements
Improve retention by securing more multi-year commitments with Givzey's Digital Pledge Agreements. Empower frontline fundraisers to personalize and send digital pledge agreements in seconds that donors can review and confirm in a single click.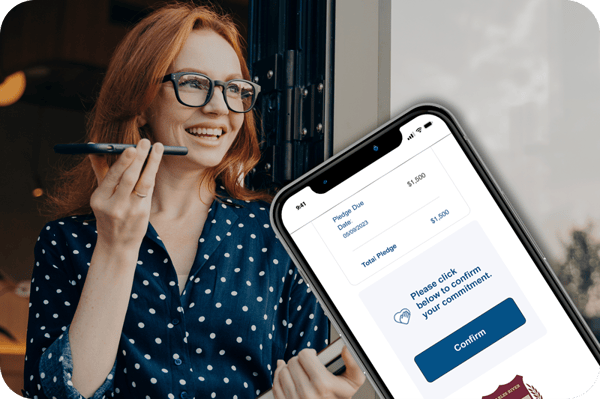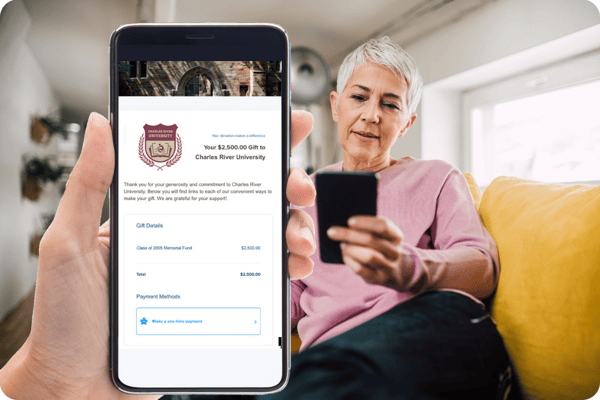 Donor Invoices
Give every donor a major gift experience and automate nudge reminders to complete payments on gifts. Digitally document and formalize your donor's verbal commitment, while providing them with all of your organization's ways to pay in one click, delivered directly to their inbox.
Gift Solicitations
Double or triple impact during campaigns like the year-end appeal. Turn one-time solicitations into bookable multi-year commitments in a single click.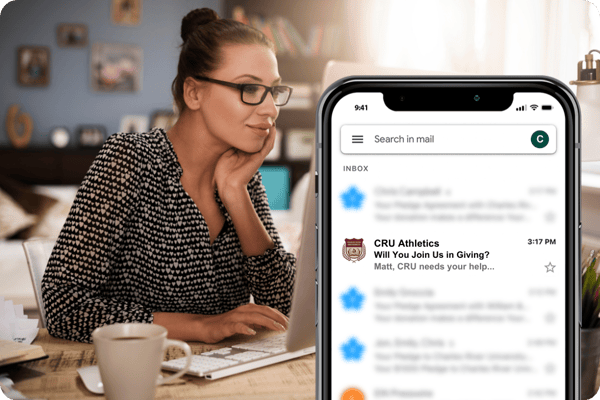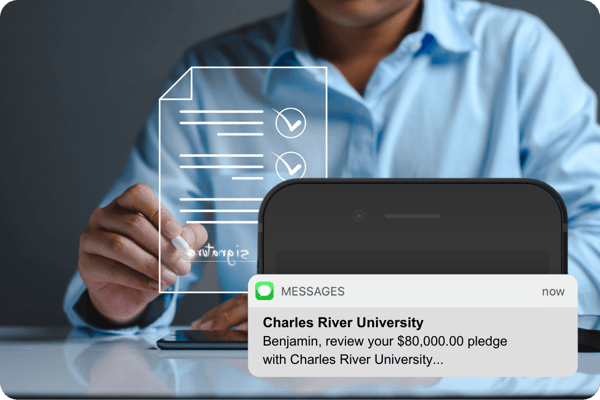 Major Gift Agreements
Get major gift agreements into the donor's hands in record time with a digital process, workflow, and version control. Givzey's customized major gift agreements are designed specifically for the nuanced and complex review and approval process, no matter how many parties are involved in a major gift.
Bequests
Eliminate PDFs and paper forms that confound the donor experience around legacy gifts. Digital Gift Agreements organize Planned Giving and enhance the fundraiser/donor collaboration to finalize, formalize, and document bequests.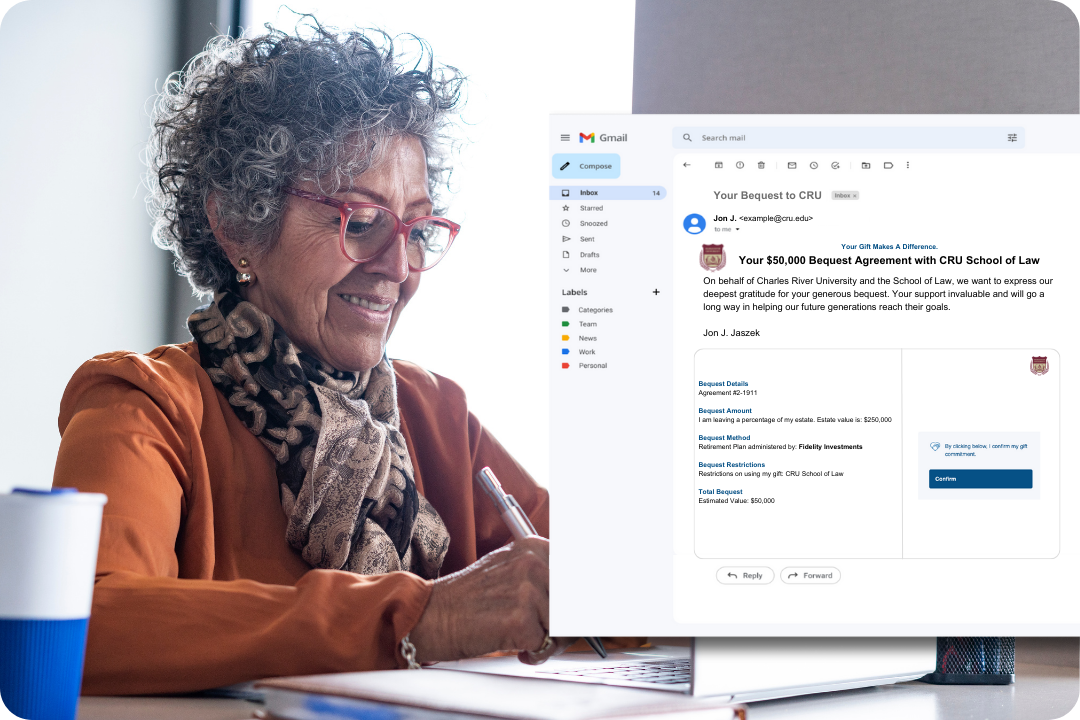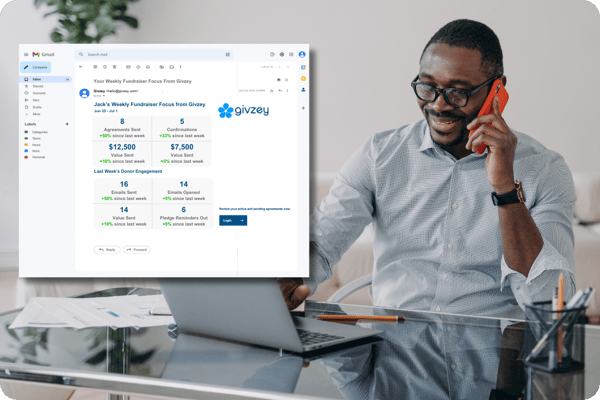 Weekly Fundraiser Focus
Stay informed without logging into their dashboards every day. Givzey's Weekly Fundraiser Focus is a regular email digest delivered directly to fundraisers detailing all activity with their Digital Gift Agreements and notifications about upcoming automated pledge reminders.
"Givzey has helped me hit my fundraising goals and it's super simple to use, even while I'm in conversations with my donors."
James Frey
Assistant Athletics Director, Advancement
William & Mary
Givzey's Fundraising Solutions
Fundraising's first Retention & Digital Gift Agreement Platform empowers fundraisers to easily and immediately formalize and book pledges of all sizes by scaling multi-year giving strategies to all levels of giving.
Solve retention, grow the pipeline, and increase revenue with Givzey.