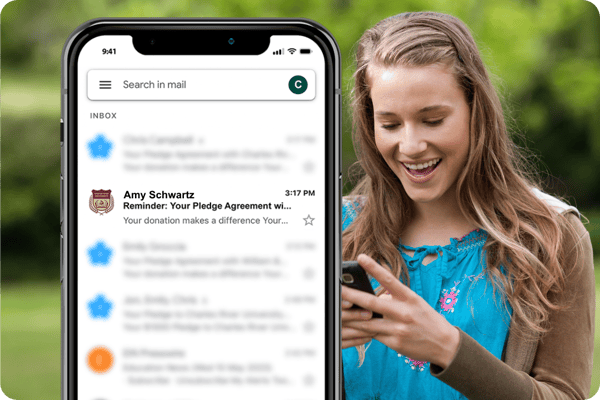 Automated Pledge Reminders & Followup
Givzey removes the top obstacle stopping organizations from scaling their pledge strategy by eliminating the manual pledge reminder process and chasing donors for payments.
Automated pledge reminders and follow-ups are created and queued as soon as pledges are confirmed and delivered via email.
Bulk uploads to migrate existing pledges into Givzey to automatically create reminders and scale multi-year giving to all donors.
APIs and SFTP transfers to ensure organizations can manage all multi-year agreements in one place.
Custom User Groups, Templates, and Branding
Ensure donors have custom experiences that best represent the intention of their gifts. Givzey's customized templates and branding empower organizations to create user groups that can send agreements, automated pledge reminders, and more, on behalf of specific fundraising units – including athletics, medical centers, academic colleges, events, boards, etc.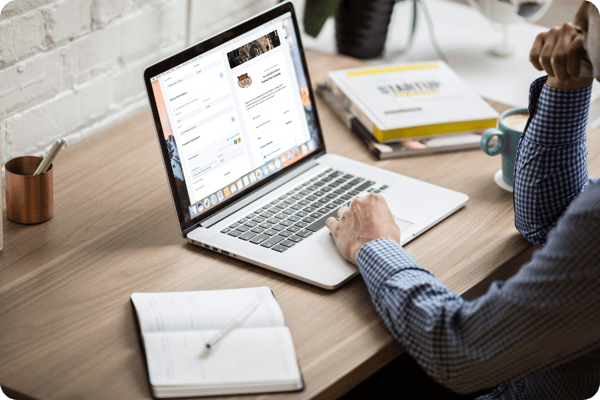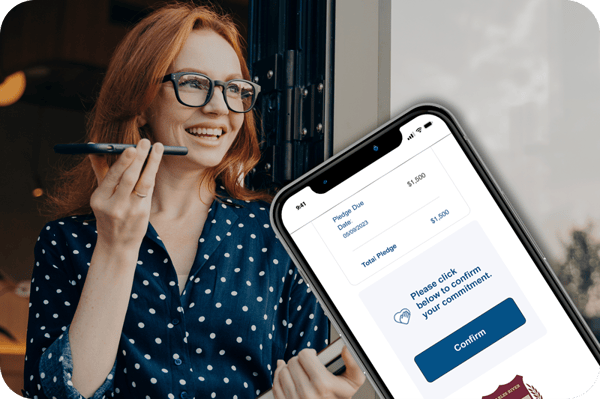 Customized Donation & Donor Fields
Match existing processes with custom donation and donor fields. Givzey's onboarding sets organizations up with unique custom fields so they don't have to change how they track donor relationships or gifts.
Manager Dashboards
Dashboards empower managers and advancement operations professionals to manage fundraisers, forecast giving, and analyze progress. Enhanced admin capabilities give administrators more control to update an organization's Givzey setup with self-service tools, including Digital Gift Agreements, branding, user groups, user permissions, and more.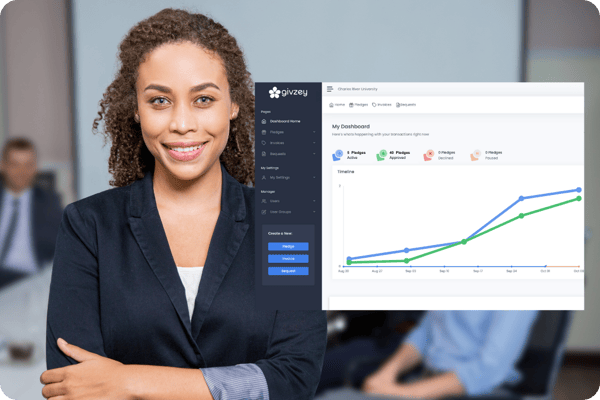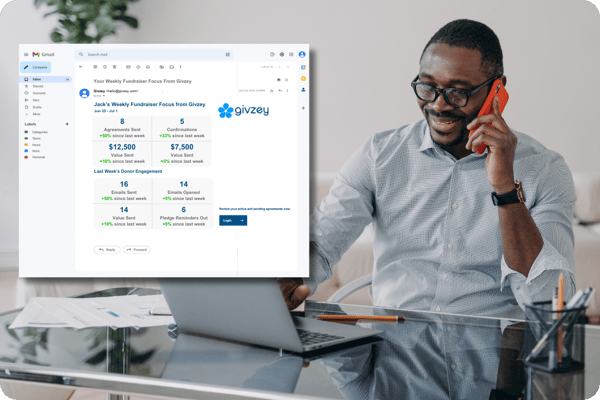 Reporting
Organizations receive all the data they need from the Givzey Retention & Gift Agreement Platform. With reporting tools, managers can drill down on critical metrics, export data from Givzey, and empower users to filter and view specific segments of donors.
Integrations
Keep pledge and donor data in sync. Givzey has key integrations so organizations can import and export data between their CRM and the Givzey Retention & Gift Agreement Platform.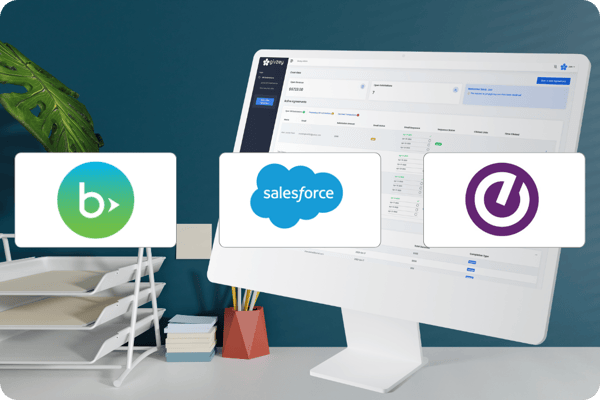 Givzey's Fundraising Solutions
Fundraising's first Retention & Digital Gift Agreement Platform empowers fundraisers to easily and immediately formalize and book pledges of all sizes by scaling multi-year giving strategies to all levels of giving.
Solve retention, grow the pipeline, and increase revenue with Givzey.