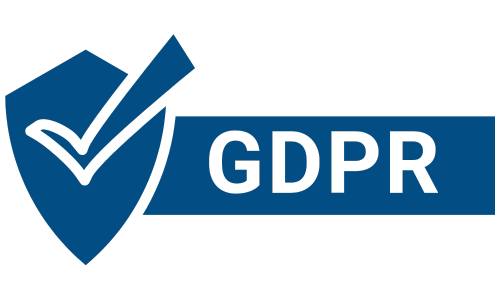 What is GDPR, What is Givzey Doing?
GDPR became enforceable on May 25, 2018, and increased oversight for global privacy rights and compliance. We, at Givzey, have embraced GDPR requirements and this guide is intended to help our customers understand our posture.
---
What is GDPR?
The General Data Protection Regulation (the "GDPR") is a European data protection and privacy law. It is an ambitious attempt to strengthen, harmonize, and modernize EU data protection law and enhance individual rights and freedoms, consistent with the European understanding of privacy as a fundamental human right. The GDPR regulates, among other things, how individuals and organizations may obtain, use, store, and erase personal data.


---
How Does the GDPR Work?
There are many principles and requirements introduced by the GDPR, so it is important to review the GDPR in its entirety to ensure a full understanding of its requirements and how they may apply to your organization. While the GDPR preserves many principles established by the Directive, it introduces several important and ambitious changes. Here are a few that we believe are particularly relevant to Givzey and our customers:
Expansion of scope: The GDPR applies to all organizations established in the EU or processing data of Data Subjects, thus introducing the concept of extraterritoriality, and broadening the scope of EU data protection law well beyond the borders of just the EU.
Expansion of definitions of personal data and special categories of data.
Expansion of individual rights: Data Subjects have several important rights under the GDPR, including the right to be forgotten, the right to object, the right to rectification, the right to access, and the right to portability. Your organization must ensure that it can accommodate these rights if it is processing the personal data of Data Subjects.
Right to be forgotten: An individual may request that an organization delete all data on that individual without undue delay.
Right to object: An individual may prohibit certain data uses.
Right to rectification: Individuals may request that incomplete data be completed or that incorrect data be corrected.
Right of access: Individuals have the right to know what data about them is being processed and how.
Right of portability: Individuals may request that personal data held by one organization be transported to another.
4. Stricter consent requirements: Consent is one of the fundamental legal bases of the GDPR, and organizations must ensure that consent is obtained in accordance with the GDPR's requirements. Your organization will need to obtain consent from its subscribers and contacts for every usage of their personal data unless it can rely on a separate legal basis. The route to compliance is to obtain explicit consent. Keep in mind that:
Consent must be specific to distinct purposes.
Silence, pre-populated boxes, or inactivity do not constitute consent; data subjects must explicitly opt-in to the storage, use, and management of their personal data.
Separate consent must be obtained for different processing activities, which means your organization must be clear about how the data will be used when consent is obtained.
5. Strict processing requirements: Individuals have the right to receive "fair and transparent" information about the processing of their Personal Data, including:
Contact details for the data controller.
Purpose of the data: This should be as specific ("purpose limitation") and minimized ("data minimization") as possible. Your organization should carefully consider what data it is collecting and why, and be able to validate that to a regulator.
Retention period: This should be as short as possible ("storage limitation").
Legal basis: An organization cannot process personal data just because it wants to. It must have a "legal basis" for doing so, such as where the processing is necessary to the performance of a contract, an individual has consented (see consent requirements above), or the processing is in the organization's "legitimate interest."
---
Who Does GDPR Impact?
The territorial scope of the GDPR is very broad. The two most common GDPR territorial conditions for application are, the GDPR applies (1) to the processing of personal data in the context of the activities of an establishment of a controller or a processor in the Union, regardless of whether the processing takes place in the Union or not; and (2) to the processing (a) the offering of goods or services, irrespective of whether a payment of the data subject is required, to such data subjects in the Union; or (b) the monitoring of their behavior as far as their behavior takes place within the Union. The latter is the GDPR's introduction of the principle of "extraterritoriality" – meaning, the GDPR applies to any organization processing personal data of data subjects —regardless of where it is established, and regardless of where its processing activities take place. This means the GDPR could apply to any organization anywhere in the world, and all organizations should perform an analysis to determine whether or not they are processing the personal data of EU citizens. The GDPR also applies across all industries and sectors.

Here are a few definitions that will aid in understanding the GDPR's broad scope.

Data Subject
The GDPR defines a Data Subject within its definition of "Personal Data" discussed below. A Data Subject is an identifiable natural person who can be identified, directly or indirectly, in particular by reference to an identifier, such as a name, an identification number, location data, an online identifier or to one or more factors specific to the physical, psychological, genetic, mental, economic, cultural or social identity of that natural person.

A Data Subject is not limited to EU Citizenship. The impact of this is apparent in the territorial application of the GDPR described above. An organization processing personal data in the context of an establishment in the EU means personal data processing of any identifiable natural person regardless of the natural person's physical location – provided the processing is in the context of the establishment. An organization not established in the EU, but offering goods or services to a Data Subject located within the EU also comes under the GDPR. Note that in this instance, in addition to its application to a natural person, it also requires that the natural person be physically present in the EU.
Personal Data
The GDPR defines Personal Data as any information relating to an identified or identifiable natural individual; meaning, information that could be used, on its own or in conjunction with other data, to identify a Data Subject. Consider the extremely broad reach of this definition. Personal Data now includes not only data that is commonly considered to be personal in nature (e.g., social security numbers, names, physical addresses, email addresses), but also data such as IP addresses, behavioral data, location data, biometric data, financial information, and much more. This means that, for Givzey users, information that an organization collects about its subscribers and contacts will be considered Personal Data under the GDPR. It's also important to note that even Personal Data that has been "pseudonymized" can be considered Personal Data if the pseudonym can be linked to any particular individual, so due care should be made when evaluating its application. Classification of data as Personal Data under the GDPR will require Organizations to comply with certain duties and obligations relating to what can broadly be termed transparency involving the use of that Personal Data – and this includes its security.

Special Categories of data, such as health information or information that reveals a person's racial or ethnic origin, will require even greater protection under the GDPR. An organization should not store data of this nature within its Givzey account.
Process Data
Processing under the GDPR is "any operation or set of operations which is performed on personal data or on sets of personal data, whether or not by automated means, such as collection, recording, organization, structuring, storage, adaptation or alteration, retrieval, consultation, use, disclosure by transmission, dissemination or otherwise making available, alignment or combination, restriction, erasure or destruction." Basically, if your organization is collecting, managing, using or storing any personal data of Data Subjects, it is processing EU personal data within the meaning prescribed by the GDPR. This means, for example, that if any of its Givzey lists contain the email address, name, or other personal data of any Data Subject, then your organization is processing EU personal data under the GDPR. Application of the GDPR, of course, is contingent on meeting the threshold territorial requirements explained above.

Keep in mind that even if your organization does not believe its business will be affected by the GDPR, the GDPR and its underlying principles may still be important to it. European law tends to set the trend for international privacy regulation, and increased privacy awareness now may give it a competitive advantage later.
Who Processes Personal Data under GDPR?
If an organization "processes" personal data, it does so as either a Controller or a Processor, and there are different requirements and obligations for each. A Controller is the organization that determines the purposes and means of processing personal data. A Controller also determines the specific personal data that is collected from a data subject for processing. A Processor is the organization that processes the data on behalf of the controller. Think of the Processor as a service provider or vendor in the relationship.

The GDPR has not changed the fundamental definitions of Controller and Processor found in the Directive, but it has expanded the responsibilities of each party. Controllers will retain primary responsibility for data protection (including, for example, the obligation to report data breaches to data protection authorities); however, the GDPR does place some direct responsibilities on the Processor, as well. It is important to understand whether your organization is acting as a Controller or a Processor and to familiarize yourself with your responsibilities accordingly.

In the context of the Givzey application and our related services, in the majority of circumstances, our customers are acting as the Controller. Our customers, for example, decide what information from their contacts or subscribers is uploaded or transferred into their Givzey account. How Givzey processes Personal Data is addressed below.
---
How does Givzey comply with the GDPR?
Givzey takes GDPR compliance seriously. Compliance is not a static accomplishment, mandating monitoring vigilance in the face of changed circumstances and legal requirements.

One recent change involves the Court of Justice of the European Union ("CJEU") ruling in what is referred to as the Schrems II decision. This decision revolves around the transfer of Personal Data from EU member states to third-party countries, such as the United States. The GDPR, like the Directive, does not contain any specific requirement that the Personal Data of EU citizens be stored only in EU member states. Rather, the GDPR requires that certain conditions be met before Personal Data is transferred outside the EU, identifying a number of different legal grounds that organizations can rely on to perform such data transfers. One legal ground for transferring Personal Data set out in the GDPR is an "adequacy decision." An adequacy decision is a decision by the European Commission that an adequate level of protection exists for the Personal Data in the country, territory, or organization where it is being transferred. The Schrems II decision invalidated the adequacy decision for transatlantic data transfer to the United States known as Privacy Shield II. Another impact resulting out of this decision involved the use of 'standard contractual clauses' (SCCs) between the controller or processor and the controller, processor or the recipient of the personal data in the third country or international organization. SCCs are a commonly relied upon legal ground under the heading 'appropriate safeguards' where transfer of personal data may only occur if appropriate safeguards are in place and that enforceable data subject rights and effective legal remedies are available. Where the CJEU upheld the validity of this safeguard, it established certain conditions for its use.
Givzey is committed to complying with the results of the Schrems II decision, and any other legal mandates in the future and is monitoring developments – in particular with respect to European Data Protection Board guidance publications and Supervisory Authority opinions.

As is our policy, we stand ready to address any requests made by our customers related to their expanded individual rights under the GDPR. Generally speaking, these include:
Right to be forgotten: You may terminate your Givzey account at any time.
Right to object: You may opt out of inclusion of your data in any data science projects.
Right to rectification: You may access and update your Givzey account settings at any time to correct or complete your account information. You may also contact us at any time to access, correct, amend or delete information that we hold about you.
Right of access: Our Privacy Policy describes what data we collect and how we use it. If you have specific questions about particular data, you can contact hello@givzey.com for further information at any time.
Right of portability: You may request that we export your account data to a third party at any time.
---
How Does Givzey Process Personal Data?
Givzey, just like any other business, currently uses third-party Sub-processors to provide various business functions like business analytics, cloud infrastructure, email notifications, payments, and customer support. Prior to engaging with any third-party Sub-processor, Givzey performs due diligence to evaluate their defensive disposition and executes an agreement requiring each Sub-processor to maintain minimum acceptable security practices. We've listed our Sub-processors on a separate page. We will keep this page up-to-date, please check back regularly to get updates on all changes.
Do You Need to Comply With the GDPR?
The GDPR has broad extra-territorial reach and due consideration should be given to its application in your organization's business. You should consult with legal and other professional counsel regarding the full scope of your organizations' compliance obligations under the GDPR.Changes to Our Privacy Policy
We may revise this Privacy Policy from time to time at our sole discretion. If there are any material changes to this Privacy Policy, we will notify you as required by applicable law. You understand and agree that you will be deemed to have accepted the updated Privacy Policy if you continue to use the Services after the new Privacy Policy takes effect.
---
Contact Us
If you have any questions about our privacy practices or this Privacy Policy, please contact us at:
Givzey, Inc.
Boston, Massachusetts
hello@Givzey.com