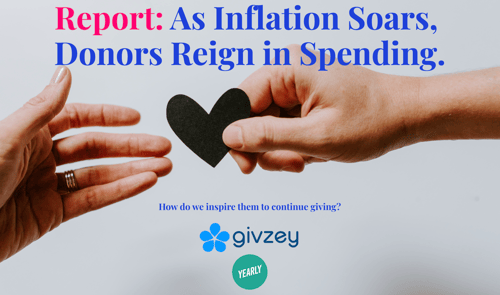 The 5 Strategic Steps you can take to make giving possible for donors during a down market
Inflation continues to be a growing and pressing concern for most households, who now find it more difficult to purchase basic necessities. Together, Givzey and Yearly examine what this means for donor behavior and fundraising into the new year.
Acess The Report
By clicking submit, you will be subscribing to our communication list and may receive emails from Givzey and our partners. You may unsubscribe at any time by clicking the "unsubscribe" link in the email.