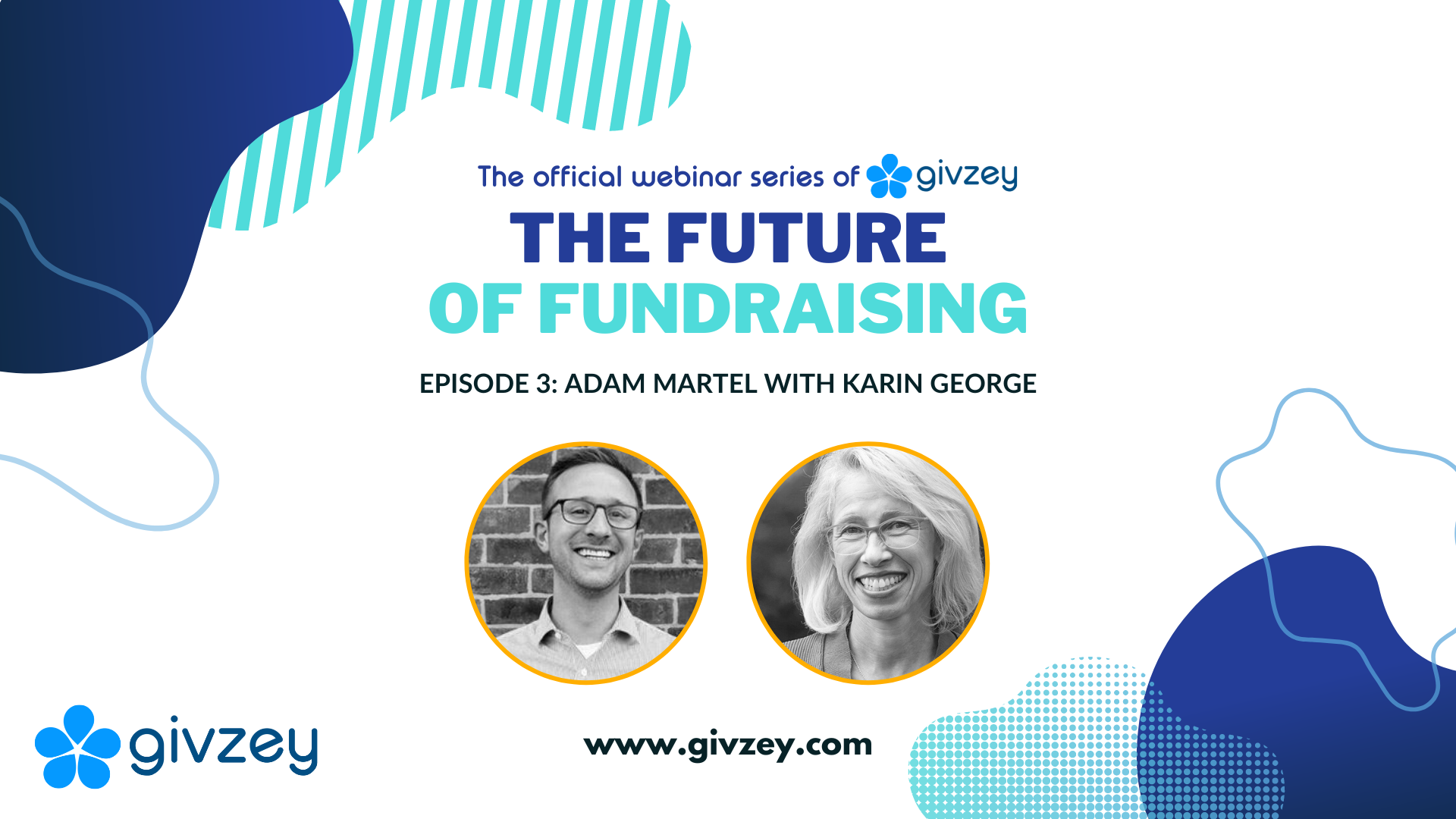 In This Episode
Givzey CEO Adam Martel sits down with Karin George, Principal of Washburn & McGoldrick, one of the nation's leading advancement consultancies for educational institutions. An expert in her field, Karin has a unique ability to speak eloquently and positively about challenges and donor-centric fundraising in relatable ways.
In this conversation, Adam and Karin cover:
Declining donor participation
Removing barriers between donors and organizations
Why your ability to convey impact for even the smallest gifts makes a major difference
Listen or watch today!