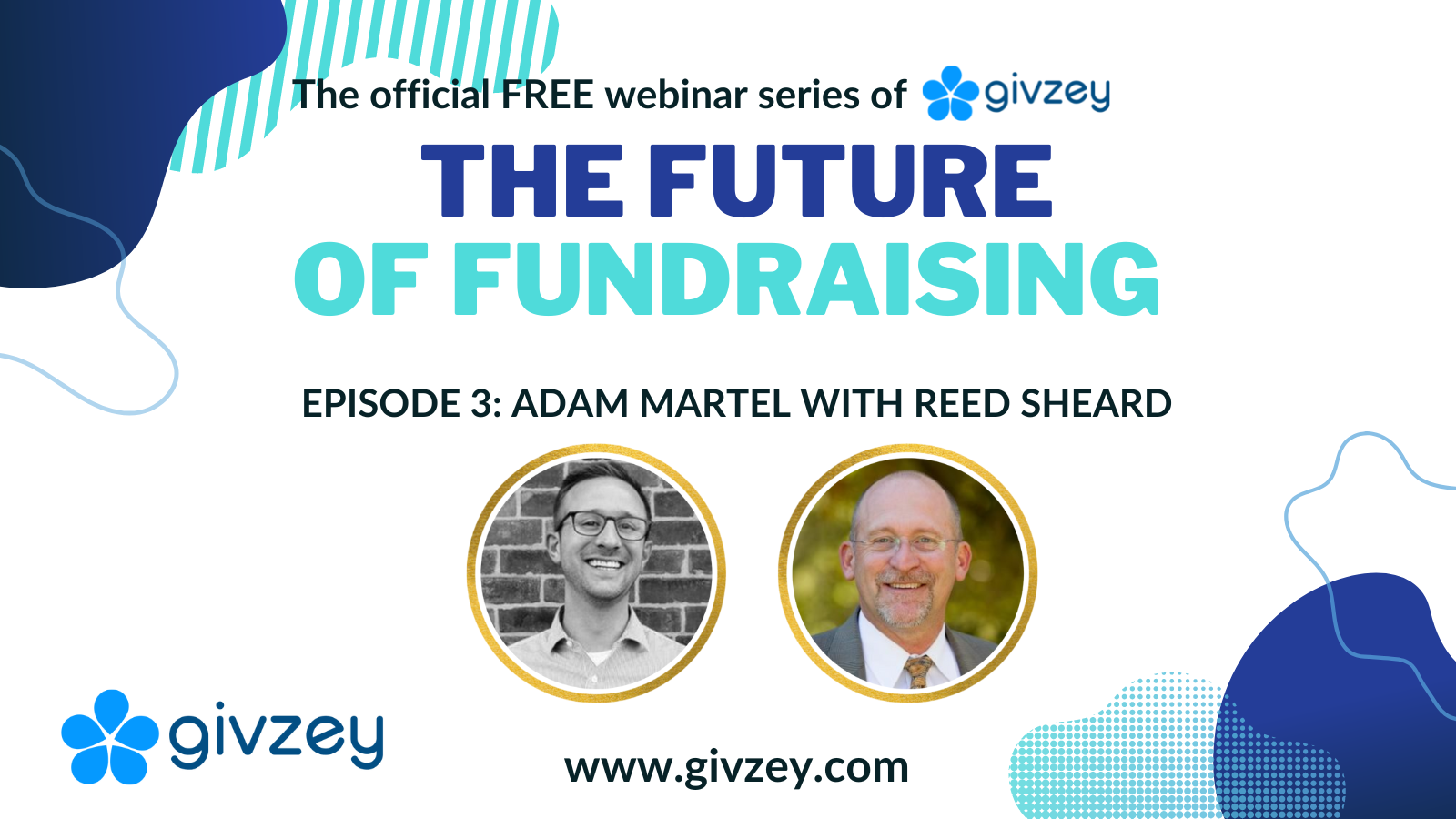 In This Episode
Givzey CEO Adam Martel sits down with Reed Sheard, Advancement's Guy Kawasaki. Reed came into fundraising after a successful career at Apple and holds a unique role as Westmont College's VP for Advancement and CIO. In this dual role, Reed mixes technology with the practice of fundraising and embodies a perspective on the nonprofit sector that few others can claim.
Come Learn:
Why Reed's welcome to fundraising was unexpected and unlike any other – rallying a campus that was partially destroyed by wildfires
How to apply an entrepreneurial mindset in fundraising
Reed's technology evaluation criteria - Does it solve a problem?
Listen or watch today!