Fundraising's First Retention & Digital Gift Agreement Platform
Improve Retention. Increase Bookable Revenue. Grow Pipeline.
Easily and immediately formalize and book multi-year pledges of all sizes with digital gift agreements and retention solutions.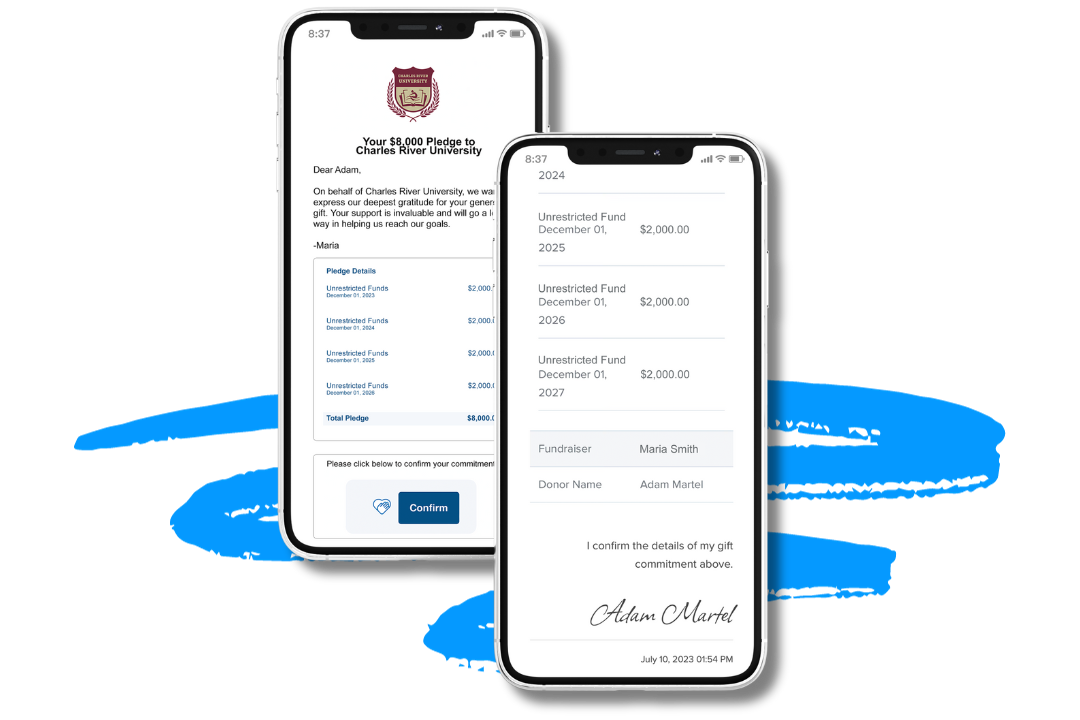 Why Multi-Year Giving Matters
Mid-level giving fuels fundraising growth. But fundraisers responsible for one-to-one donor solicitations are bogged down by processes that only allow them to focus on today's giving revenue. Multi-year giving opens the doors for bookable revenue and donor retention today and the major and planned gift pipelines for tomorrow.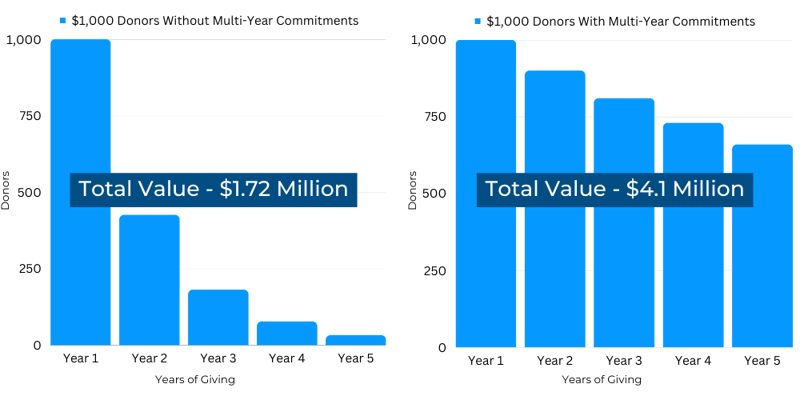 "Givzey has empowered us to open new donors and scale multi-year giving opportunities broadly across leadership and annual giving and each of our fundraising units."
"Onboarding took less than an hour and we immediately used Givzey in our fiscal year-end push."
"I'm so glad Givzey found a way to keep my fundraisers' relationships separate from payment reminders."
Improve Retention
Funnel all donor relationships to multi-year commitments.




Formalize and scale multi-year commitments to gifts of all sizes.




Leverage 80-90% retention rates with multi-year commitments.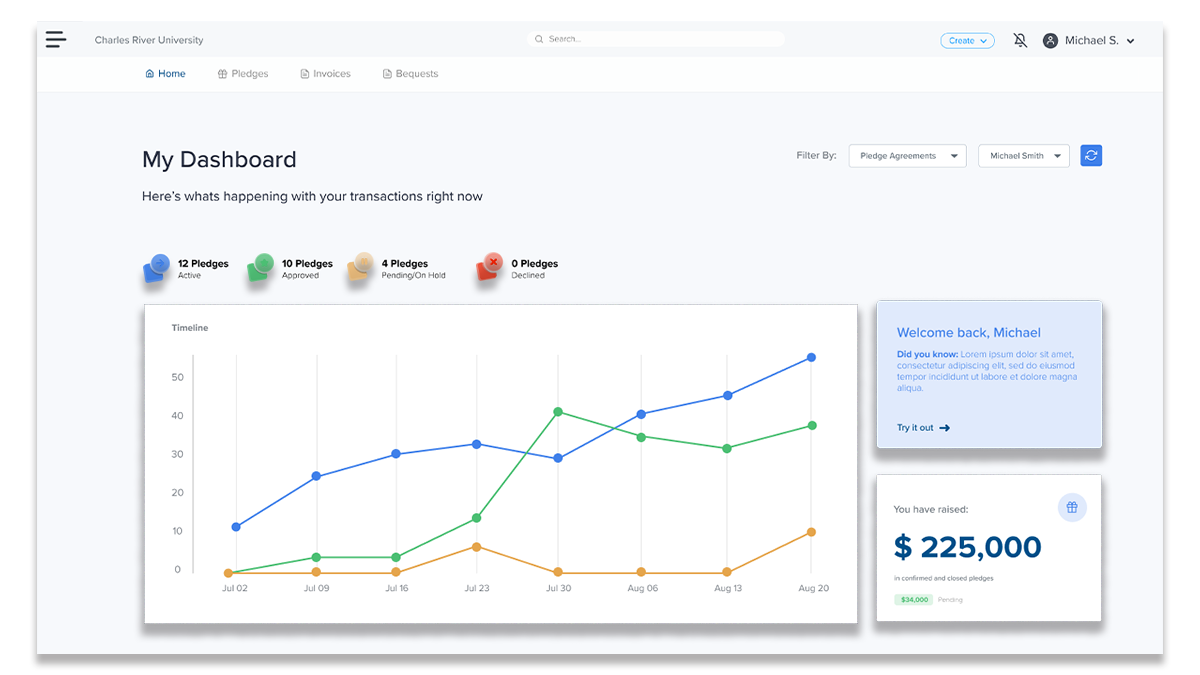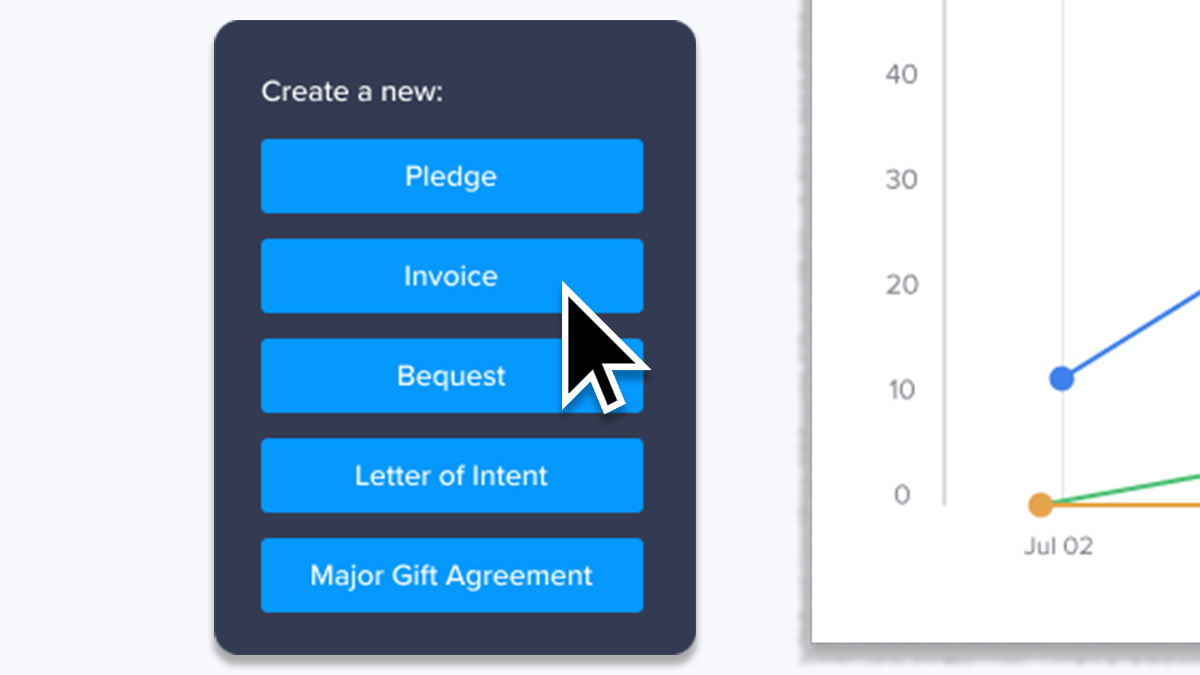 Increase Bookable Revenue
Formalize, document, and confirm gifts in-the-moment with digital gift agreements, donor invoices, and solicitations.




Turn one-time asks into multi-year pledges at scale, for gifts of all sizes.




Make it easy for donors to give without changing your internal process.
Grow Pipeline
Give all donors the major gift experience as you develop your relationship with them

Use multi-year gift agreements to develop long-lasting relationships that produce sustainable major gift and planned giving pipeline growth.

Separate gift fulfillment reminders from building relationships with automated pledge reminders, sent directly to their inboxes.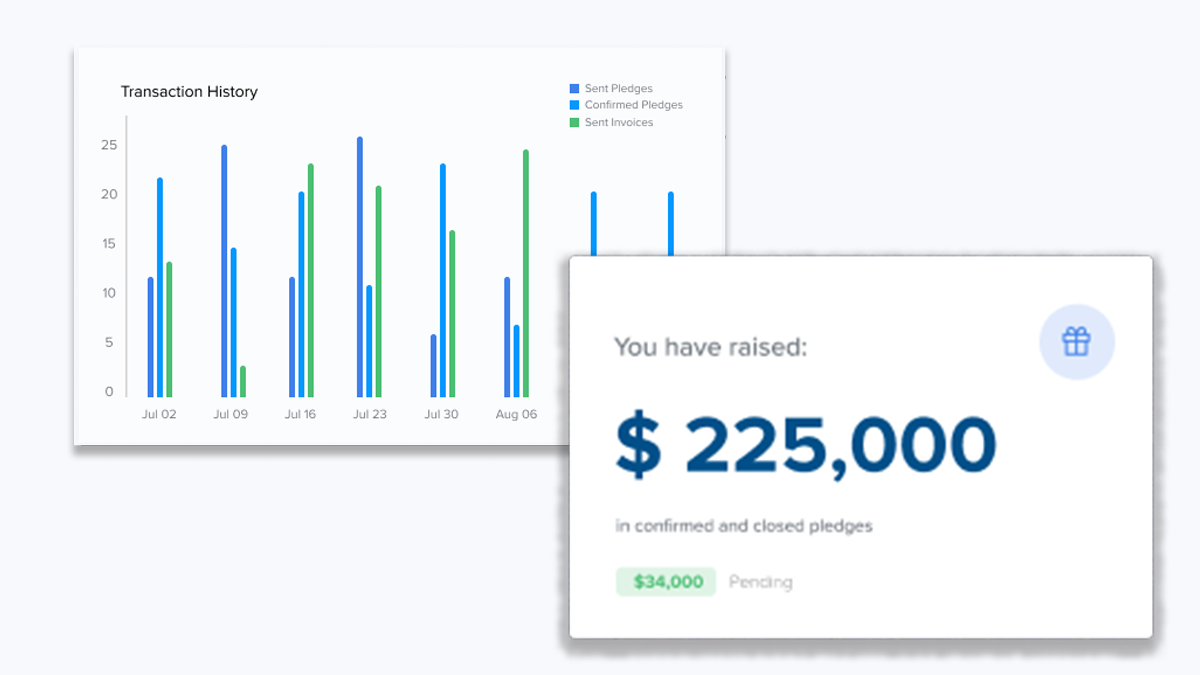 Built by Fundraising Professionals with Fundraising Professionals in Mind

Major Gifts
More effective conversations: spend time cultivating a major gift, not soliciting annual gifts.

Leadership & Annual Giving
3x your mid-level donor pool: scale multi-year pledges for 80-90% retention.

Board Members
Bulk-upload lists to document intent and automate collection from key stakeholders.

Giving Societies
Bulk-upload lists to document intent and automate collection from key stakeholders.

Bequests
Digitize the bequest process to ensure fast and accurate documentation.

P2P, Student, & Athletics
Empower all of your ambassadors to secure multi-year agreements.