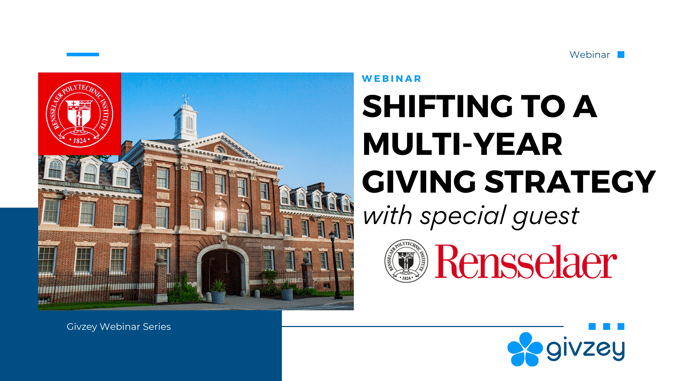 FUNDRAISING WEBINAR
Thursday, November 30 at 2:30 pm ET
Historically, many organizations have neither built nor executed multi-year giving strategies to secure giving from loyal donors for years to come. That's because the work that goes into asking, securing, accurately booking, reminding donors, and processing gifts has been too cumbersome.
However, advancement leadership, like the leaders at RPI, are shifting to a strategy around multi-year giving now in order to exceed fundraising goals as they execute a $1 Billion capital campaign.

Join us for this special webinar with Associate Vice President For Development and Fundraising, for Rensselaer Polytechnic Institute, Joel Kincart on November 30.

Together We'll Explore:
Why multi-year commitments have become critical to the fundraising strategy at RPI
How RPI is committed to decreasing the time between when a donor makes a verbal commitment and RPI can book revenue
How to align fundraisers with a new multi-year giving strategy
Shifting to a Multi-Year Giving Strategy with RPI