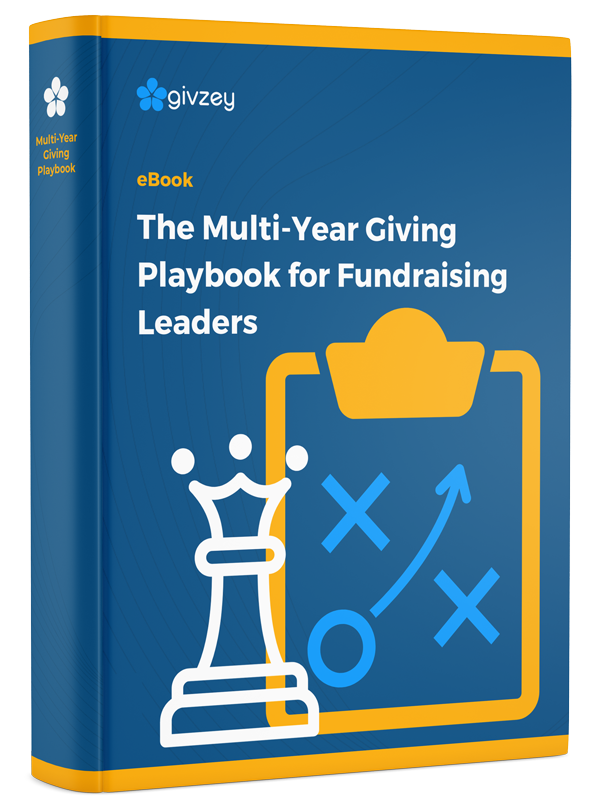 Includes dozens of multi-year giving strategies that you can put into action today.
The Multi-Year Giving Playbook for Fundraising Leaders
Retain More Donors. Build The Giving Pipeline. Increase Revenue.
This playbook teaches you the exact multi-year giving strategies top fundraising leaders are putting into play to solve retention, grow the major gift pipeline, and increase giving revenue today.
Givzey needs the contact information you provide to us to contact you about our products and services. You may unsubscribe from these communications at anytime. For information on how to unsubscribe, as well as our privacy practices and commitment to protecting your privacy, check out our Privacy Policy.